Additional Conference Activities
There is more than ONE way to experience the Alltech ONE Conference! Our activities take attendees beyond the walls of the conference to explore Lexington, Kentucky, make new connections and enjoy world-class celebrations. Join us for exciting dinner events, tours and more!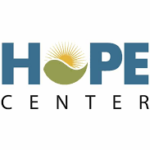 Volunteer Project
Sunday, May 22 at 11:00 a.m. EDT
Support the Hope Center, whose mission is to care for homeless and at-risk persons by providing life-sustaining and life-rebuilding services that are comprehensive and address underlying causes. Volunteers will help by putting together backpacks or bagged lunches for those in need.
This is a complimentary project for a limited number of ONE attendees. If you are interested in volunteering, reach out to Amanda Black at ablack@alltech.com to be added to the list.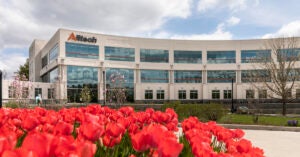 Alltech Global Headquarters Tour
Located just outside Lexington, Alltech's headquarters serve as a global hub for its operations in more than 120 countries and reflect the company's rich history, culture and scope. Join us for a tour of Alltech's scenic campus and facilities, including a recent expansion.
Please note: The tour requires walking and standing for an extended period of time.
Included with Premium (In Person + Virtual) and Academic (Premium) registration.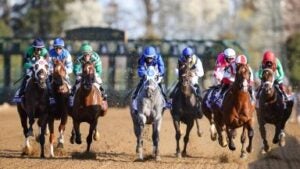 Local Excursions
SOLD OUT Kentucky Classics: Featuring three Kentucky staples: T.A. White Beef Farm, a leading cow-calf operation; Godolphin at Jonabell Horse Farm, an award-winning Thoroughbred facility; and Keeneland Racecourse, a picturesque, boutique horseracing track.
SOLD OUT Ag and Innovation: Showcasing the best of Kentucky's agricultural innovations via stockyards, sustainable-focused beef and dairy production, and local cuisine. This tour will be co-hosted by a leading innovation hub, Awesome, Inc.
Not included with registration. Additional fee required.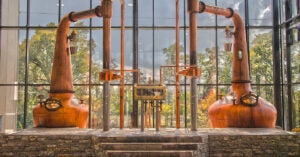 Lexington Brewing and Distilling Co. Tour
In the heart of bourbon country, Lexington Brewing & Distilling Co. celebrates timeless traditions and bold imaginations. The visitor's center is open every day from 10 a.m. to 4 p.m., with tours starting every hour on the hour. The brewery and distillery is an easy 10-minute walk from the Central Bank Center. 
Not included with registration. Tickets can be purchased on-site; advanced booking recommended.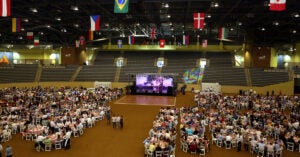 Welcome to Kentucky Celebration Dinner
Sunday, May 22 at 6:30 p.m. EDT
Welcome to Kentucky! The "Bluegrass State" is where horses become legends, bourbon flows free and champions are made. Experience the charm, excitement and Southern hospitality of Kentucky while enjoying a taste of our flourishing food scene, all on the hallowed homecourt of one of the winningest teams in college basketball.
Included with Premium (In Person + Virtual) and Academic (Premium) registration.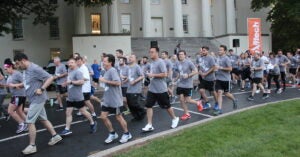 Fun Run
Monday, May 23 at 6:30 a.m. EDT
Join the Alltech Runners Club as they make their way through beautiful Transylvania University for a one-mile fun run on Monday morning before the Alltech ONE Conference kicks off. The runners will meet at Carpenter Circle, facing North Broadway, on the Transylvania University campus.
Included with Premium (In Person + Virtual) and Academic (Premium) registration.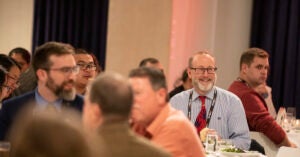 Workshops
Interact and network with attendees and speakers during our series of workshops. Choose from a one-hour workshop or two-hour workshop that includes a lunch. Topics will range from ag-tech to leadership to health and sustainability.
Workshops that include lunch require an additional fee.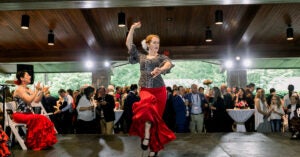 International Night Dinner
Monday, May 23 at 6:30 p.m. EDT
Alltech ONE Conference attendees are invited to join us for International Night, a celebration of Alltech's global community. Discover and explore regional cuisine and entertainment while enjoying the beauty of historic Keeneland Racecourse.
Included with Premium (In Person + Virtual) and Academic (Premium) registration.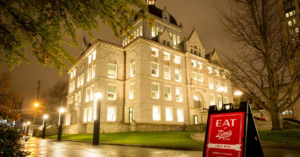 International Society of Neurogastronomy (ISN) Experiential Dinner
Tuesday, May 24 at 7:00 p.m. EDT
The evening will begin with a bourbon tasting led by Mark Coffman, master distiller at Lexington Brewing & Distilling Co. Immediately following, guests will enjoy multiple courses curated by celebrated local chef Ouita Michel and sommelier Chris Michel based on Francois Chartier's book, "Taste Buds And Molecules: The Art and Science of Food, Wine and Flavor".
By looking at the molecular properties of food and wine, we'll be creating unique pairings that go beyond the classics, utilizing local products (when possible) and other uncommon ingredients.
SOLD OUT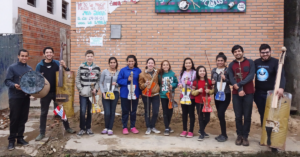 "Landfill Harmonic" Documentary
"Landfill Harmonic" is an award-winning documentary that tells the story of the Recycled Orchestra of Cateura, a Paraguayan musical group that plays instruments made entirely out of garbage from their city landfill. When their story goes viral, the orchestra is catapulted into the global spotlight. Under the guidance of idealistic music director Favio Chavez, the orchestra must navigate a strange new world of arenas and sold-out concerts. However, when a natural disaster strikes their community, Favio must find a way to keep the orchestra intact and provide a source of hope for their town.
Join us for a showing of this inspiring film, which reflects the transformative power of music and the resilience of the human spirit.
COMMUNITY SHOWING
Location: Central Bank Center
Date: Saturday, May 21, 2022
Time: 12:30 p.m.
Cost: Free; open to the public
ONE ATTENDEE SHOWING
Location: Central Bank Center
Date: Tuesday, May 24, 2022
Time: 5:30 p.m.
Cost: Free; open to ONE attendees – register below