There are three ways you can download the app:
Search "Alltech ONE" in Google Play or the App Store.
Click here from your mobile device. This will open your phone's relevant app store so you can download the app.
Scan the QR code below from your mobile device.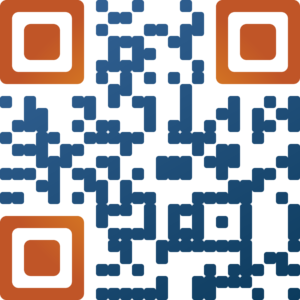 You do not need a password to login to the Alltech ONE app.
There are two ways you can login:
Login with a magic link: Enter your email address. After submitting your email address, you will receive an email from Alltech ONE Conference. Open the email and click the link that says "Confirm your email" to be logged in to the app.
Login with ticket number: Enter both the email address you registered with and your ticket number (this can be found in your confirmation email)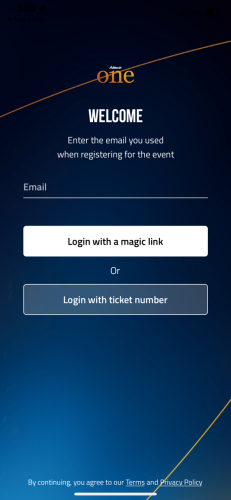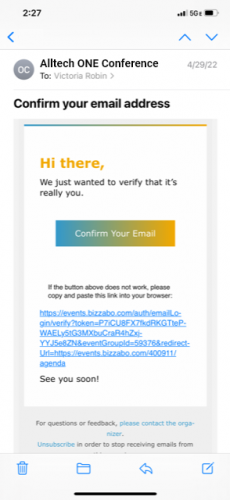 Click on the Agenda tab to view the full schedule of sessions. 
Filter the agenda based on track, activities or time.
Save the sessions you're most excited to attend and view them under "My interests."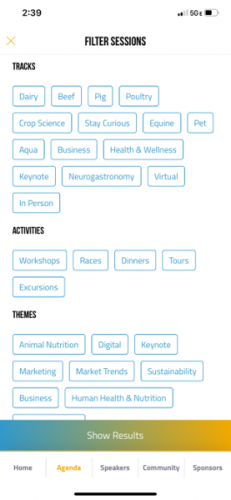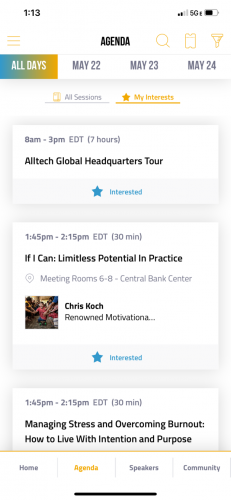 After a session is completed, you can rate it and leave additional feedback.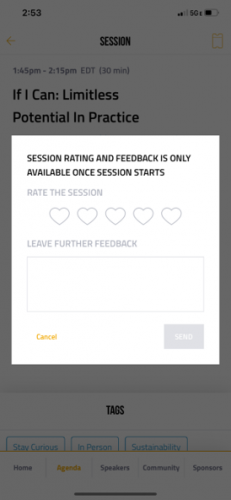 Network with fellow attendees
Visit the Community tab to view a list of conference attendees.
Network with other attendees through direct messages.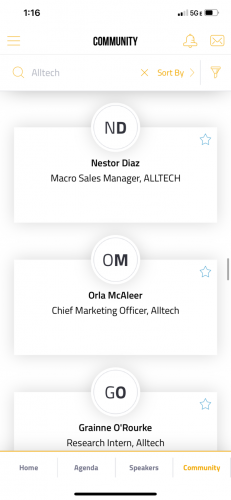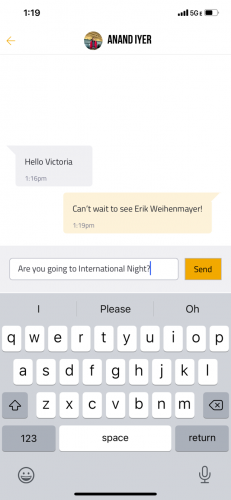 Update your profile with additional information and a profile picture. To do this, go to:
Menu
My profile
Edit