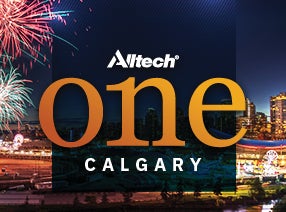 Alltech ONE Calgary will explore collaborative solutions to the greatest challenges facing the agri-food industry as it relates to the Canadian marketplace, uniting changemakers and thought leaders throughout the ag value chain to explore unique and innovative opportunities in agriculture, business, health and nutrition.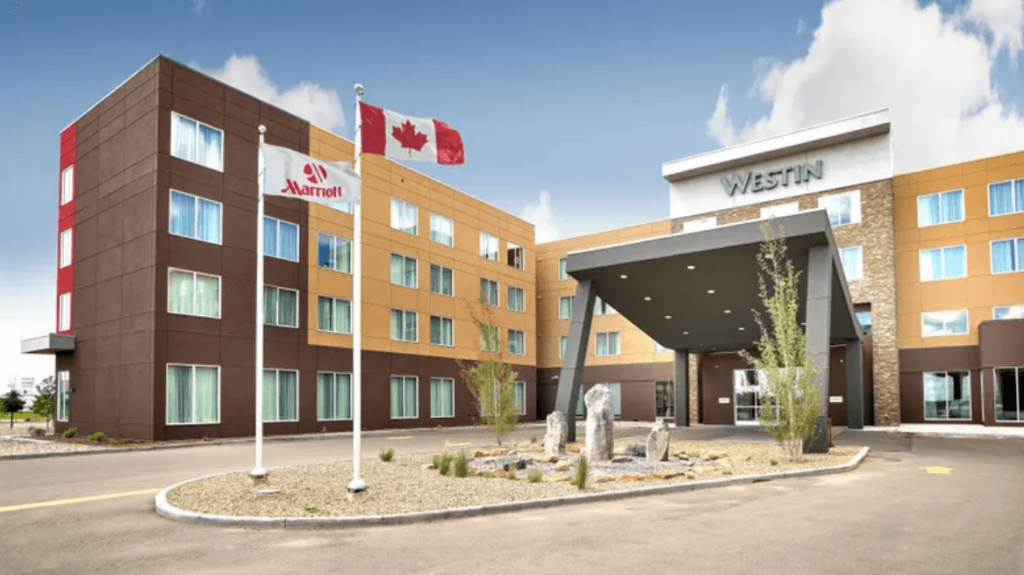 During your time in Calgary for the Alltech ONE World Tour, the Westin Calgary Airport hotel, a Marriott hotel less than two kilometers away from Calgary International Airport, will serve as your entry point to engaging with your fellow ONE attendees and the world beyond.
Arriving and departing from the Westin Calgary Airport hotel is easy, with free parking and shuttle services to and from Calgary International Airport available to guests. The Cross Iron Mills outlet shops, the Calgary Zoo, TELUS Spark Centre and many other attractions are also in easy reach.
During your stay at the Westin Calgary Airport hotel, you can enjoy a delicious meal at Botanicus Kitchen + Bar, an on-site restaurant open for breakfast, lunch and dinner that offers a full menu of healthy cuisine, including Westin Wellness options. You can also pick up a Starbucks coffee or a light bite at Botanicus Grab and Go, a quicker and more casual option for hotel guests.
Welcome Reception: The rooftop patio at King Eddy restaurant
5:30 p.m. Load onto busses and depart for restaurant
6:00 p.m. Welcome address by Dr. Mark Lyons, president and CEO of Alltech
6:30 p.m. Networking/Entertainment by Lindsay Butler
9:00 p.m. Busses depart for hotel
8:00 a.m. Registration and Networking
9:00 a.m. Welcome and Introduction
Stuart McGregor, Vice President of Commercial Business, Alltech Canada 
9:05 a.m. Opening Keynotes
Dr. Mark Lyons, President and CEO, Alltech
Dr. Vaughn Holder, Director of Ruminant Research, Alltech
Patrick Ward, Applications Manager, Europe and Asia-Pacific, Alltech
10:45 a.m. Coffee and Networking
11:00 a.m. Species Tracks
Ruminant Track: Chaired by Colin MacNeil, Canadian Sales Manager, Alltech Canada
The Power of Understanding Your Rations Data
Introduction: Colin MacNeil, Canadian Sales Manager, Alltech Canada
Fine-Tune Your Nutrition for Success: An In-Depth Look at Alltech's IFM and YS-VT: Speaker TBD
Monogastric Track: Chaired by Josh Trolley, Ontario Marketing Specialist, Alltech Canada
Mitigating Pathogens, from Field to Processing
Introduction: Josh Trolley, Ontario Marketing Specialist, Alltech Canada
Enhanced Food Safety, from Farm to Fork: What It Means for Poultry Producers and Consumers: Speaker TBD
12:00 p.m. Lunch and Sustainability Insights Panel Discussion
Ruminant Track: Chaired by Colin MacNeil, Canadian Sales Manager, Alltech Canada
How Does Mineral Source Affect Performance and the Environment?
Introduction: Colin MacNeil, Canadian Sales Manager, Alltech Canada
Sustainable and Profitable Production: How Trace Minerals Can Improve Efficiency, Performance and Sustainability: Laurentia VanRensburg, Technical Mineral Manager, Alltech
Farming Electricity: The Biogas Opportunity
Introduction: Colin MacNeil, Canadian Sales Manager, Alltech Canada
Innovation is Key: Dealing with Rising Energy Costs and Feedstock: Patrick Ward, Applications Manager, Europe and Asia-Pacific, Alltech
Monogastric Track: Chaired by Josh Trolley, Ontario Marketing Specialist, Alltech Canada
Feeding for Immunity
Introduction: Josh Trolley, Ontario Marketing Specialist, Alltech Canada
Using Feed Additives to Combat Nutritional Challenges in the Canadian Marketplace: Dr. Kayla Price, Alltech Canada
Telling a Story of Transformation
Introduction: Josh Trolley, Ontario Marketing Specialist, Alltech Canada
From Worrying to Winning: How to Turn a Crisis Into an Opportunity: Speaker TBD
3:00 p.m. Coffee and Networking
3:15 p.m. Closing Keynote
Chris Koch, Renowned Motivational Speaker from British Columbia, Canada
4:15 p.m. Closing Remarks
Dr. Mark Lyons, President and CEO, Alltech
Dr. Vaughn Holder, Director of Ruminant Research, Alltech
Tara McCarthy, Global Vice President of ESG, Alltech
5:00 p.m. End of Presentation
*Times are subject to change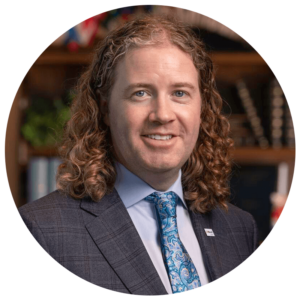 President and CEO, Alltech
Dr. Mark Lyons grew up in the Alltech business, having traveled with his father and Alltech's founder, Dr. Pearse Lyons, from a young age to visit customers. With experience working in all regions and nearly all departments — before even officially joining Alltech — he has a deep and uniquely personal knowledge of the company. Based on Alltech's belief that agriculture has the greatest potential to positively shape our world's future, he launched the Planet of Plenty™ vision in 2019. He has called for collaboration to provide nutrition for all, revitalize local economies and replenish the planet's natural resources.
Dr. Lyons began his career at Alltech focused on the development of the company's core nutritional technologies. He spearheaded many critical projects, including simultaneously managing the establishment of a plant in Serbia and the creation of Alltech's flagship yeast production facility in São Pedro, Brazil. He also spent nearly four years in Mexico rebuilding the company's solid state fermentation plant in Serdán, which is one of the largest of its kind in the world.
Under his leadership as director of North America from 2009 to 2011, Alltech expanded its presence with the opening of new offices and a growing involvement in all agricultural sectors. In 2012, Dr. Lyons relocated to China, the world's largest feed market, as part of Alltech's focus on the Asia-Pacific region. Living in Beijing and traveling throughout the country, he led the Alltech China office and focused on building bridges between China and the wider industry through research, education and strategic initiatives.
Today, Dr. Lyons is based at Alltech's headquarters in Kentucky, USA. He serves on the CLEAR Center Advisory Council and is active in many industry groups. Dr. Lyons has published papers and patents in areas ranging from enzyme production to global economics and is interested in the assurance of food safety and quality throughout the entire food chain.
Dr. Lyons received his bachelor's degree in political science and environmental science in 1999 from the University of Chicago. He received his master's degree in brewing and distilling in 2001, followed by a Ph.D. in the area of solid state fermentation, at Heriot-Watt University in Edinburgh in 2008. Dr. Lyons is fluent in Spanish, Portuguese, French and German, and he has a working knowledge of Mandarin.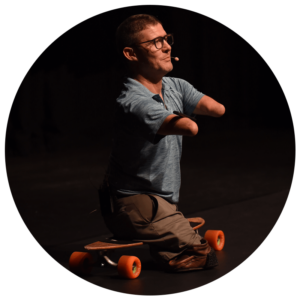 Renowned Motivational Speaker
Chris Koch doesn't let limitations or obstacles stand in his way. Despite being born without arms and legs, Koch grew up like any other small-town kid — playing road hockey, causing mischief at school, and helping out on his family farm. Neither he or his family treated his disability like a tragedy and, instead, used it to fuel his dreams. Today, Koch is a motivational speaker who inspires his audiences to continually challenge themselves and build the lives they dream of.
Born in Lethbridge, Alberta, Canada, Koch was raised in the small farming and ranching community of Nanton, Alberta. Early on, he learned that he would not be raised with pity or sympathy. Sure, he had to do things a little differently, and some tasks took him a little longer to complete than others, but he was determined to be just like the rest — and was always treated just like the rest. After all, he still had a good head on his shoulders, and with that, anything is possible.
Koch loves sharing his story and spreading his message of "If I Can…". An avid traveler, marathoner and farmer, his presentation reflects his full life. Simply put, Koch says, if I can do what I've done so far in my life, what's stopping others from doing the same?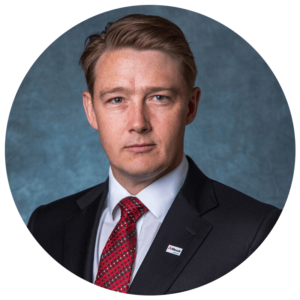 Ruminant Research Director
Dr. Vaughn Holder is the ruminant research director at Alltech. He previously served as the project manager for the company's beef nutrition research.
Holder first came to Alltech for a research internship at the company's North American Bioscience Center in Nicholasville, Kentucky, where his research focused on the effects of various yeast culture strains on the growth of select rumen microorganisms in vitro. He later rejoined Alltech as a postdoctoral trainee, and in that role, he focused on offering advanced technical support in relation to ruminant protein nutrition. Holder later transferred to Alltech's South African offices in Stellenbosch as the national research and technical director before returning to Alltech's research headquarters in Nicholasville, where he now heads the company's global nutritional research related to ruminant species.
Holder holds a bachelor's degree in animal science from the University of Pretoria, a master's degree in ruminant nutrition and microbiology from the University of Pretoria, and a doctoral degree in ruminant nutrition from the University of Kentucky.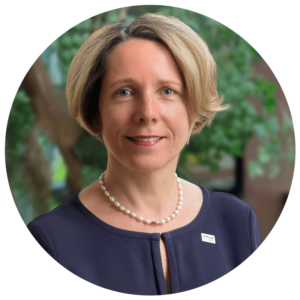 Global Vice President for ESG, Alltech
Tara McCarthy is the global vice president of ESG at Alltech. In this role, she works to advance the company's mission of Working Together for a Planet of Plenty™, focusing on the economic, environmental and social aspects of the well-being of the planet.
McCarthy has more than 25 years of experience in the food industry at large and is passionate about the opportunities presented by sustainably produced food. Throughout her career, McCarthy has led capability initiatives for students, early-career executives and entrepreneurs within the food industry and, as a result, has formed successful partnerships both at home and abroad.
McCarthy has lived and worked in numerous markets, including Germany, France and Belgium. Before joining Alltech in 2022, she served as the chief executive of Bord Bia, the Irish Food Board, and as the chief executive for Bord Iascaigh Mhara (BIM), Ireland's seafood development agency. In 2019, she co-founded Agdif, an initiative championing diversity in the Irish food industry. She has brought Ireland's food industry to the world by speaking widely about Origin Green, Ireland's unique national sustainability program. In 2021, she led the establishment of the Origin Green Global Council.
McCarthy has been recognized with a number of awards, including a Fellowship of the Marketing Institute of Ireland and a Top 25 Ireland's Most Powerful Women in the Public Sector Leaders Award. She was named Alumna of the Year for Business and Commerce by the National University of Ireland, Galway in 2017 and Alumna of the Year by the University College Dublin Michael Smurfit Business School in 2019.
McCarthy holds a bachelor's degree in commerce from the National University of Ireland, Galway and a master's degree in business studies with a focus on marketing from the University College Dublin Michael Smurfit Business School. She is an affiliate of IMD Business School in Switzerland. McCarthy lives in Dublin with her husband, Didier, and three children.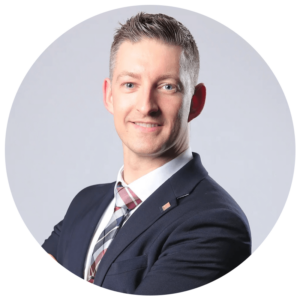 Applications Manager, Europe and Asia, Alltech
Dr. Patrick Ward is the applications manager for Europe and Asia-Pacific at Alltech. In this role, he focuses on new products and innovation across the European and Asian markets, combining research with commercial opportunities. His current research interests include analytical chemistry, mass spectrometry, anti-methanogens, enzymes, anaerobic digestion and BMP analysis.
After serving for nearly a decade in Alltech's research department, in 2018, Ward was appointed to the role of technical manager of Alltech's Analytical Services Laboratories (37+), a commercial lab that quantifies mycotoxins in feed samples across the globe, supporting all sectors of the animal feed supply chain. Ward moved into his current role in 2020, and in the years since, he has established two BMP labs, which quantify methane output from specific substrates. He is also currently working to set up two new labs in India and Thailand that will improve Alltech's ability to support its customers in those countries. He has also led Alltech's efforts to formulate three new enzyme products for use in anaerobic digesters.
Ward holds a degree in chemistry and pharmaceutical chemistry from Maynooth University. He subsequently received an employment-based doctoral chemistry scholarship from the Irish Research Council, which allowed him to complete research investigating small-molecule seleno-compounds at Alltech's European Bioscience Centre and at Dublin City University. Ward also earned an advanced diploma in project management at Dublin Business School and completed an Alltech-sponsored MBA program at the Michael Smurfit Business School at University College Dublin. He has also earned a Lean Six Sigma Green Belt and completed the IBBK proBiogas training course.
More speakers to be added!