Our heartfelt thanks to everyone who participated this week in Alltech ONE Budapest, the kickoff of our first-ever Alltech ONE World Tour. Your support and participation helped make this event a tremendous success.  As we explored the significant challenges our industry is facing and solutions to help us stay resilient, and shared insights on sustainability, managing risks, the importance of data and partnerships, and more, we were inspired by your enthusiasm and optimism for the future.
Thank you for supporting the Alltech ONE World Tour. We look forward to your continued partnership as we explore more opportunities to collaborate, learn and grow.
#232: Sustainability in the poultry business | Graham Atkinson
Gain valuable insights from Graham Atkinson, species track speaker at Alltech ONE Budapest, who shared his expertise on achieving sustainability in the poultry business, in this thought-provoking episode of the Ag Future podcast.
#233: Key dairy industry trends to watch in 2023 | Muzaffar Yunusov
Discover key trends that are shaping the global dairy business as Muzaffar Yunusov, a featured speaker at Alltech ONE Budapest, shares his expertise in this insightful episode of the Ag Future podcast, providing valuable insights.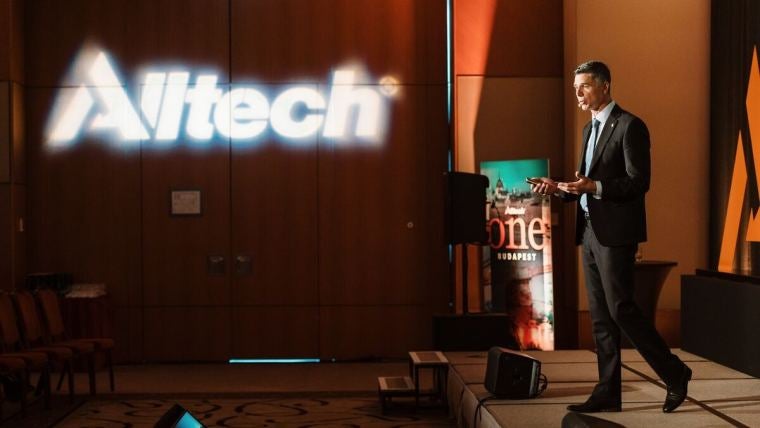 Does data hold the key to unlocking profitability in sustainable agriculture? How can we work together to harness its potential? Speakers at Alltech ONE Budapest answered these questions and more this week as they explored the ways in which data can unlock new levels of growth in agri-food.
Three Alltech executives — Robert Walker, European growth officer; Tara McCarthy, global vice president for ESG; and Dr. Mark Lyons, president and CEO — examined the transformative role of data science in agriculture, as well as the future of sustainability in agri-food and the science of sustainability. Read More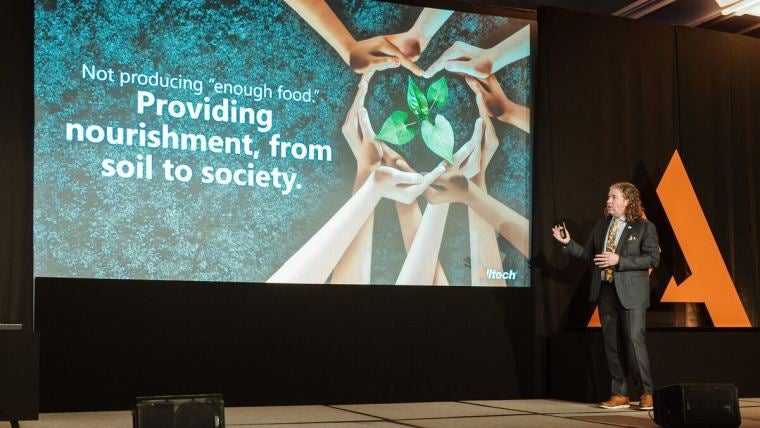 Alltech ONE World Tour kicks off in Budapest with a focus on resilience and sustainability
Nourishing the world and preserving the planet is a huge responsibility — and opportunity — for agriculture.
As the agri-food community endeavors to create a healthy and sustainable food system, it is challenged by geopolitical tensions, economic uncertainties, changing consumer trends and, of course, climate change. But these obstacles also represent a global opportunity for agriculture to tap into its history of innovation and science to find collaborative solutions that will keep the industry at the forefront of change. Read More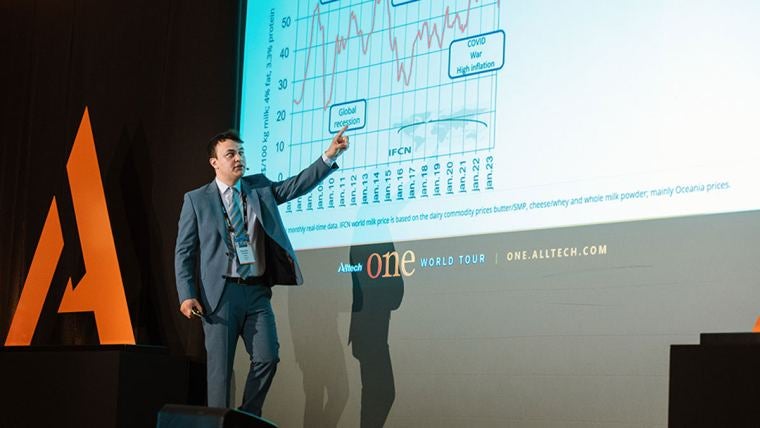 The following blog is a summary of the Ag Future podcast episode with Muzaffar Yunusov hosted by Tom Martin. Click below to hear the full audio or listen to the episode on Apple Podcasts, Spotify or Google Podcasts.
To explore strategies for success in 2023 for the dairy industry, we invited Muzaffar Yunusov, lead of key account management at the IFCN Dairy Research Network, to speak at Alltech ONE Budapest.
Globally, almost 970 million tons of milk was produced in 2022, 55% of it processed for further dairy commodity production. The other 45% is "informal market," which means consumed by households or sold to traders. During the past 10 years, milk production has grown 2% annually, Yunusov said. READ MORE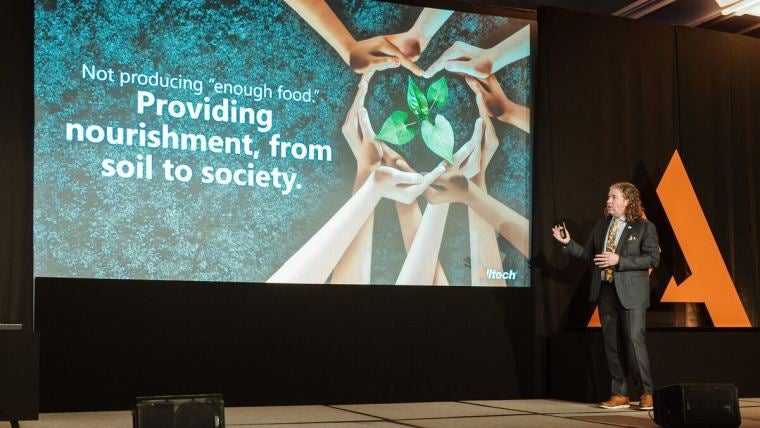 How can businesses in the agriculture industry remain profitable and efficient while also actively improving their sustainability and fostering a world of abundance for all? It's a difficult proposition — but it can be done, as Graham Atkinson, the agriculture director at Noble Foods, illustrated during his presentation at Alltech ONE Budapest, the first stop on the Alltech ONE World Tour.
Noble Foods is the largest egg producer in the U.K. and the third-largest egg producer in all of Europe, with 7.2 million layers across 400 farms, 240 of which are owned by contracted producers. The company has its own logistics fleet, milling business unit, egg-packing centers, and liquid-egg, boiled-egg and hen-processing facilities. 
RELATED CONTENT: Graham Atkinson was featured recently in an episode of our Ag Future podcast. Click here to listen now.
Such a successful and far-reaching agricultural business has the potential to have a major impact on the environment — either positively or negatively. As Atkinson explained in his presentation, Noble Foods is committed to making sure its impact on the world is for the better. READ MORE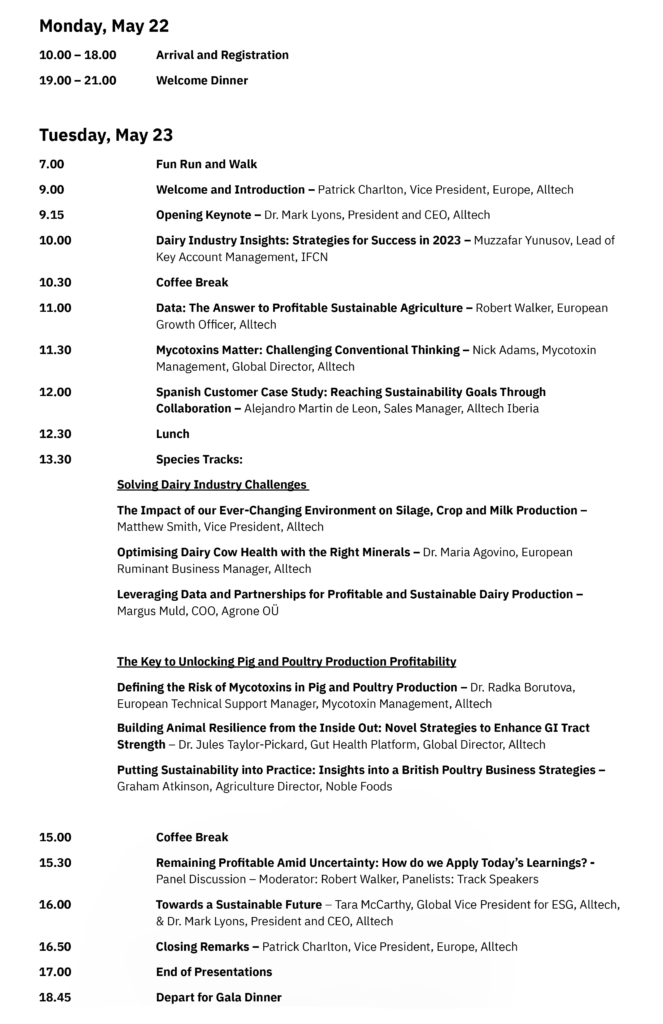 Welcome and Introduction – Patrick Charlton, Vice President, Europe, Alltech 
Opening Keynote – Dr. Mark Lyons, President and CEO, Alltech 
Dairy Industry Insights: Strategies for Success in 2023 – Muzaffar Yunusov, Lead of Key Account Management, IFCN 
Data: The Answer to Profitable Sustainable Agriculture – Robert Walker, European Growth Officer, Alltech 
Mycotoxins Matter: Challenging Conventional Thinking – Nick Adams, Mycotoxin Management, Global Director, Alltech 
Spanish Customer Case Study: Reaching Sustainability Goals Through Collaboration – Alejandro Martin de Leon, Sales Manager, Alltech Iberia
Solving Dairy Industry Challenges
The Impact of our Ever-Changing Environment on Silage, Crop and Milk Production – Matthew Smith, Vice President, Alltech 
Optimising Dairy Cow Health with the Right Minerals – Maria Agovino, European Ruminant Business Manager, Alltech 
Leveraging Data and Partnerships for Profitable and Sustainable Dairy Production – Margus Muld, COO, Agrone OÜ 
The Key to Unlocking Pig and Poultry Production Profitability
Defining the Risk of Mycotoxins in Pig and Poultry Production – Dr. Radka Borutova, European Technical Support Manager, Mycotoxin Management, Alltech 
Building Animal Resilience from the Inside Out: Novel Strategies to Enhance GI Tract Strength – Dr. Jules Taylor-Pickard, Gut Health Platform, Global Director, Alltech 
Putting Sustainability into Practice: Insights into a British Poultry Business Strategies – Graham Atkinson, Agriculture Director, Noble Foods 
Remaining Profitable Amid Uncertainty: How do we Apply Today's Learnings? – Panel Discussion – Moderator: Robert Walker, Panellists: Track Speakers 
Towards a Sustainable Future – Tara McCarthy, Global Vice President for ESG, Alltech, & Dr. Mark Lyons, President and CEO, Alltech 
Closing Remarks – Patrick Charlton, Vice President, Europe, Alltech 
*Times are subject to change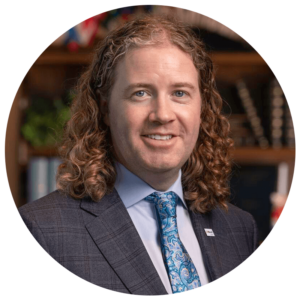 President and CEO, Alltech
Dr. Mark Lyons grew up in the Alltech business, having traveled with his father and Alltech's founder, Dr. Pearse Lyons, from a young age to visit customers. With experience working in all regions and nearly all departments — before even officially joining Alltech — he has a deep and uniquely personal knowledge of the company. Based on Alltech's belief that agriculture has the greatest potential to positively shape our world's future, he launched the Planet of Plenty™ vision in 2019. He has called for collaboration to provide nutrition for all, revitalize local economies and replenish the planet's natural resources.
Dr. Lyons began his career at Alltech focused on the development of the company's core nutritional technologies. He spearheaded many critical projects, including simultaneously managing the establishment of a plant in Serbia and the creation of Alltech's flagship yeast production facility in São Pedro, Brazil. He also spent nearly four years in Mexico rebuilding the company's solid state fermentation plant in Serdán, which is one of the largest of its kind in the world.
Under his leadership as director of North America from 2009 to 2011, Alltech expanded its presence with the opening of new offices and a growing involvement in all agricultural sectors. In 2012, Dr. Lyons relocated to China, the world's largest feed market, as part of Alltech's focus on the Asia-Pacific region. Living in Beijing and traveling throughout the country, he led the Alltech China office and focused on building bridges between China and the wider industry through research, education and strategic initiatives.
Today, Dr. Lyons is based at Alltech's headquarters in Kentucky, USA. He serves on the CLEAR Center Advisory Council and is active in many industry groups. Dr. Lyons has published papers and patents in areas ranging from enzyme production to global economics and is interested in the assurance of food safety and quality throughout the entire food chain.
Dr. Lyons received his bachelor's degree in political science and environmental science in 1999 from the University of Chicago. He received his master's degree in brewing and distilling in 2001, followed by a Ph.D. in the area of solid state fermentation, at Heriot-Watt University in Edinburgh in 2008. Dr. Lyons is fluent in Spanish, Portuguese, French and German, and he has a working knowledge of Mandarin.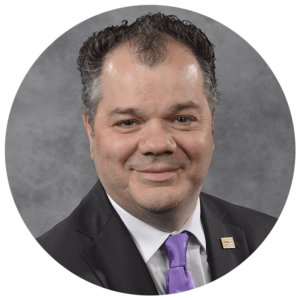 Vice-President, Europe, Alltech
Patrick Charlton is vice president of Europe at Alltech, overseeing all of the company's European business. He is also CEO of Alltech Coppens, a specialist aquaculture feeds company, which was acquired by Alltech in 2016.
Over the 30 years he has worked for Alltech, Charlton has held a number of roles, both regional and global, giving him a broad overview of the company and its global business.
He graduated from the University of Nottingham in the U.K. and joined Alltech U.K. in 1991, becoming the technical manager in 1995. In 1998, Charlton moved to Cape Town, South Africa, to become technical director for Alltech in Africa and the Middle East, working with customers throughout the region.
Charlton took on the role of general manager of Alltech Canada in 2000, working with customers, consultants and researchers across Canada. In 2005, he was promoted to global Bioplex® manager, responsible for all activities relating to the Bioplex series of organic minerals.
He was appointed CEO of Alltech Coppens when the company was acquired by Alltech in June 2016. Today, the business is a fully integrated part of the Alltech family of companies and represents the leading edge of Alltech's global aquaculture development. Charlton currently lives in the U.K. and received a master's degree in fermentation and distilling from Heriot-Watt University in 2006.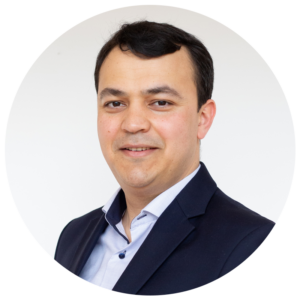 Lead of Key Account Management, IFCN
Muzaffar Yunusov is the lead for key account management at the IFCN Dairy Research Network, which offers support to the dairy industry through the management and analysis of data, among other ventures.
Yunusov joined the IFCN Dairy Research Network in 2015. During his time there, he previously served as a dairy economist, analyzing, presenting and collecting data from producers in the dairy sector in more than 100 countries. In his current role, Yunusov oversees the management of sales and customer relations in the IFCN customer network, which includes 140 agri-food business companies.
Yunusov holds an undergraduate degree in economics and a graduate degree in agricultural economics.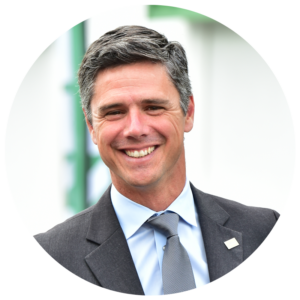 European Growth Officer, Alltech
Robbie Walker is the European growth officer at Alltech. He also oversees key European markets for Alltech and serves as the CEO of KEENAN, which is part of the Alltech family of companies.
Walker began his career by founding his own indoor farming enterprise in South Africa, through which he grew and packed flowers and tomatoes. He joined Alltech in 2002 as a sales manager in Ireland and later opened a regional sales office in Northern Ireland. In 2005, he became the Italian country manager for Alltech before transitioning to the role of regional director of the eastern Mediterranean region. In 2011, Walker was appointed to the role of European director of Alltech Crop Science, and in 2013, he transferred to the U.S. to assume the position of global general manager of Alltech Crop Science.
Along with his other responsibilities at Alltech, Walker drives business growth through his work with ag-tech startups as the manager of the Pearse Lyons Cultivator and by supporting the development of senior leadership talent through the Alltech Mini-MBA program.
Walker holds a bachelor's degree in agriculture from the University of Natal in South Africa. He has also completed business courses at the University College Dublin Michael Smurfit Business School and the Bocconi School of Management in Milan.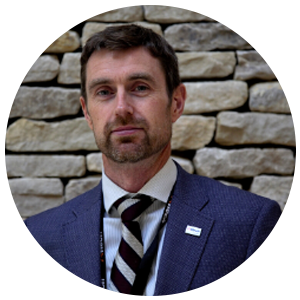 Mycotoxin Management Team Global Sales Director, Alltech
Nick Adams is the global sales director of the Mycotoxin Management program at Alltech. In this role, he oversees Alltech's development of solutions and technologies that mitigate and protect against the threat of mycotoxins and molds.
A native of England, Adams began his career in the feed industry as a ruminant feed specialist for Hanford Feeds Ltd. before joining Alltech. In his more than two decades with Alltech, he has served in various roles, both in the U.K. and the United States. While stationed in California, he was invited to join the steering committee of the California Animal Nutrition Conference, and he was named the 2010 Allied Industry Person of the Year by the California Poultry Federation.
Adams holds a bachelor's degree in animal science from the University of Reading and is a graduate of Alltech's advanced management program, which is run in conjunction with the University College Dublin Michael Smurfit Graduate Business School. He is currently pursuing a global certificate in management at INSEAD.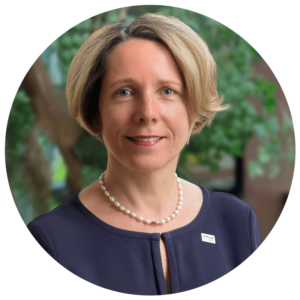 Global Vice President for ESG, Alltech​
Tara McCarthy is the global vice president of ESG at Alltech. In this role, she works to advance the company's mission of Working Together for a Planet of Plenty™, focusing on the economic, environmental and social aspects of the well-being of the planet.
McCarthy has more than 25 years of experience in the food industry at large and is passionate about the opportunities presented by sustainably produced food. Throughout her career, McCarthy has led capability initiatives for students, early-career executives and entrepreneurs within the food industry and, as a result, has formed successful partnerships both at home and abroad.
McCarthy has lived and worked in numerous markets, including Germany, France and Belgium. Before joining Alltech in 2022, she served as the chief executive of Bord Bia, the Irish Food Board, and as the chief executive for Bord Iascaigh Mhara (BIM), Ireland's seafood development agency. In 2019, she co-founded Agdif, an initiative championing diversity in the Irish food industry. She has brought Ireland's food industry to the world by speaking widely about Origin Green, Ireland's unique national sustainability program. In 2021, she led the establishment of the Origin Green Global Council.
McCarthy has been recognized with a number of awards, including a Fellowship of the Marketing Institute of Ireland and a Top 25 Ireland's Most Powerful Women in the Public Sector Leaders Award. She was named Alumna of the Year for Business and Commerce by the National University of Ireland, Galway in 2017 and Alumna of the Year by the University College Dublin Michael Smurfit Business School in 2019.
McCarthy holds a bachelor's degree in commerce from the National University of Ireland, Galway and a master's degree in business studies with a focus on marketing from the University College Dublin Michael Smurfit Business School. She is an affiliate of IMD Business School in Switzerland. McCarthy lives in Dublin with her husband, Didier, and three children.
Matthew Smith is the vice president of Alltech. He previously served as the company's vice president of Asia-Pacific.
Smith began his career on a dairy farm in the U.K. and has been working in the feed industry for more than two decades. His various roles in the agriculture industry have taken him throughout Asia, Europe and North America. Smith relocated from the U.K. to become the general manager of Alltech New Zealand in 2009. He returned to the U.K. in 2018 to lead Alltech E-CO2, as well as the company's global rumen function platform and its operations in the U.K.
Smith holds a business law degree from Coventry University and obtained a solicitor's final qualification from the College of Law, Chester.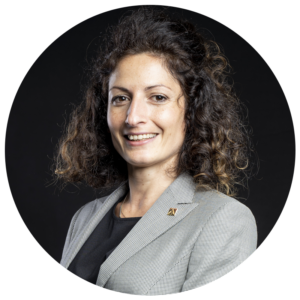 European Ruminant Business Manager, Alltech
Maria Agovino is the European ruminant business manager at Alltech. In this role, she provides technical support to the European sales team and their customers, with a particular emphasis on dairy and beef animals.
Since joining Alltech in 2005, Agovino has served in a variety of roles, including as the distributor manager and key account manager for Italy and as the ruminant specialist for Europe. In her current role, she is a member of the company's Solutions Deployment Team, providing support to ensure the ongoing development and success of Alltech's ruminant product and services portfolio. She offers training and consultations for the sales team and customers, as well as on-farm support, on-farm product evaluations and diet reformulations. She also monitors ongoing trials and prepares literature and abstracts related to Alltech's research efforts.
Agovino holds a degree in animal science with a specialization in ruminant nutrition from the Università degli Studi di Napoli Federico II. She also completed post-graduate training to become an Agrifood Innovative System manager and is a certified Cow Signals trainer.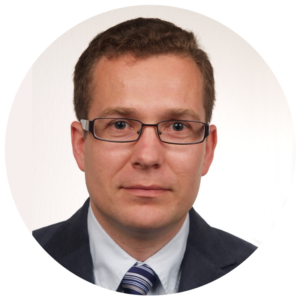 Margus Muld is the chief operating officer at Agrone, one of the largest agricultural groups and food producers in Estonia. The companies that comprise the Agrone group produce high-quality dairy and beef products, eggs, grains and oil seed crops.
Before joining Agrone, Muld previously served as a veterinarian and farm manager for various dairy farms, eventually rising to the rank of CEO. He also served in leadership positions at Nigula Piim OÜ before joining Trigon Dairy Farming (TDF), where he was responsible for the management of four dairy farms in Estonia featuring 3,500 dairy cows, plus young stock, across 8,000 hectares of land.
Muld has received numerous awards and recognitions for his contributions to the Estonian agriculture industry. He was named the country's best dairy herd manager in 2016, its farmer of the year in 2017, and its top agriculture manager in 2018. Muld has taken part in management training programs across the world that advise producers on the successful management of dairy farms with up to 2,000 cows.
Muld holds a veterinary degree from the Estonian University of Life Sciences, previously known as the Estonian Agricultural University.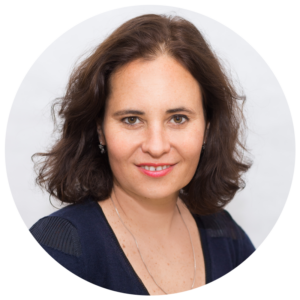 Mycotoxin Management Team European Technical Support Manager , Alltech
Dr. Radka Borutova is the European technical support manager for the Mycotoxin Management team at Alltech. She is a native of Slovakia.
Borutova has over 15 years of experience serving in various roles in the global animal nutrition industry. She has authored 14 peer-reviewed studies about mycotoxins and continues to work with stakeholders across the feed supply chain to establish a better understanding of the impact of mycotoxins across all species in order to formulate the most effective risk-mitigation strategies. Before joining Alltech, Borutova served as the chief state counsellor in the Ministry of Agriculture for the Slovak Republic.
Borutova holds a doctoral degree in veterinary medicine from the University of Veterinary Medicine in Kosice. Her doctoral thesis studied the effects of Fusarium mycotoxins on the antioxidant and immune status of poultry. She completed her postgraduate work at the Laboratory of Selenium Metabolism in the Institute of Animal Physiology at the Slovak Academy of Sciences, of which she is a member.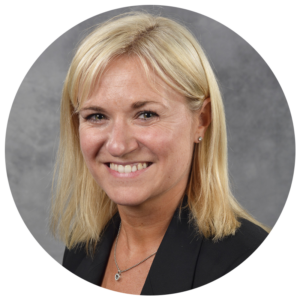 Gut Health Platform, Global Director, Alltech
Dr. Jules Taylor-Pickard is the global director of Alltech's Gut Health platform. In this role, she oversees the implementation of Alltech's gut health program across all species around the world.
Along with her role leading Alltech's gut health business, Taylor-Pickard also directs the company's commercial and research strategies in Europe, provides technical support to the sales team and initiates, and supports and interprets multi-species research activities. Her main research interests include developing solutions that help optimize animal performance and efficiency.
Taylor-Pickard previously served as Alltech's global Mycosorb® manager and as its pig technical manager for Europe. Prior to joining Alltech, her work focused on pharmaceutical applications in the monogastric sector.
Taylor-Pickard holds a doctoral degree in piglet gut health, physiology and immunity.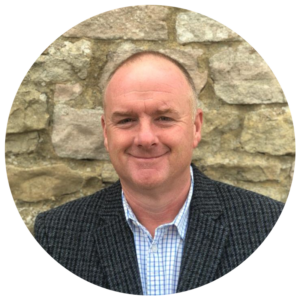 Agriculture Director, Producers, Noble Foods
Graham Atkinson is the agriculture director at Noble Foods. In this role, he leads the company's agriculture management team in the areas of contract producer performance, legislative compliance, company farm production, rearing and agricultural sustainability.
Atkinson joined Noble Foods in 2010 as its regional manager for northern England. Prior to coming to Noble Foods, he served as a poultry feed sales representative for BOCM Pauls in northern England. He also worked as a consultant for local feed and egg packers.
A native of North Yorkshire, Atkinson's career in agriculture began on his family farm, where he and his wife, Angela, originally focused on producing poultry, including ducks, as well as beef and sheep. In the 1990s, the farm transitioned from ducks to layers, eventually growing to 14,000 birds and later adding broilers to the mix as well.
Atkinson joined the Royal Navy in 1987. After qualifying as an air engineering mechanic, he served predominately on the HMS Ark Royal, where his work focused on anti-submarine warfare helicopters. He served during the Gulf Conflict in 1990.
In his spare time, Atkinson enjoys cricket, walking, gardening, reading, traveling and completing DIY projects.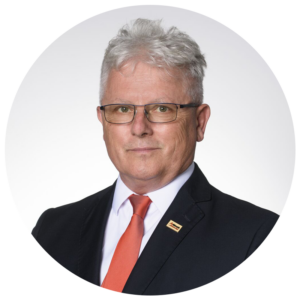 Hungarian and CEE Swine Technical Sales Coordinator, Alltech
With nearly 10 years of experience as an occupational veterinarian, he joined to the feed industry in 1990.
As an active member of the international development team of globally operating, market-leading feed companies, he was involved in the development, practical implementation and application of new solutions that cost-effectively improve production efficiency.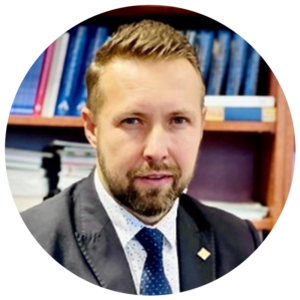 General Manager, Alltech Czech Republic and Slovakia
Raised at small family farm in the Czechoslovakia. In 1990 Studied Agriculture collage in the Olomouc city. During studies worked on various dairy farms as milker, calves' treatment area, feeding areas and on crops productions. In 1993 gained experience in the England on 180 Holstein dairy farm as responsible for milking and calf management. Then moved to Brno where completed Mendel University in Animal Science with focus on Nutrition and Management.
In 1999 joined Alltech as a consultant and start to work with farmers in the Czech Republic and later in various Central Eastern European countries. During this period, he was often invited as a speaker on various farming events in different countries on the topics like Future of farming, Silage production, Transition cows and management, Mycotoxins and impact on health and reproduction in dairy cows. In 2014 completed his PhD work at Mendel University in Animal Nutrition with specialisation in the area of Moulds and Mycotoxins and effect on dairy fertility. Today continue to work with farmers and other clients in the Central Eastern European countries.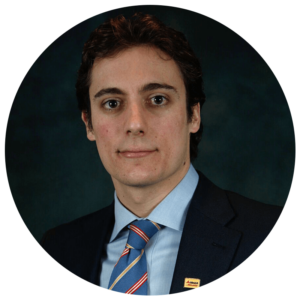 Sales Manager, Alltech Iberia
Alejandro Martin is the sales manager for Alltech's business in the Iberian region. He has served in a variety of other roles at Alltech, including as a commercial technical manager for the company in Andalusia, as an area manager for southern Spain, and as the commercial manager of the company's livestock business in Spain and Portugal.
Martin has long held an interest in animal production and nutrition. Upon completing his studies in veterinary medicine, Martin subsequently served as an official veterinarian for the Food Standard Agency of the United Kingdom, where he focused on issues related to public health and animal welfare. He later moved to the United States to become an area manager for COVAP's business in North America. During his time with COVAP, Martin also worked in the company's international department, where he focused on the export of Iberian pork products and helped established the foundation for the creation of a COVAP subsidiary in the Americas.
Martin completed his studies in veterinary medicine at the Universidad de Córdoba and at the Universitá degli Studi di Milano in Italy.